22 December 2022
Visitors: 873
Dean's Message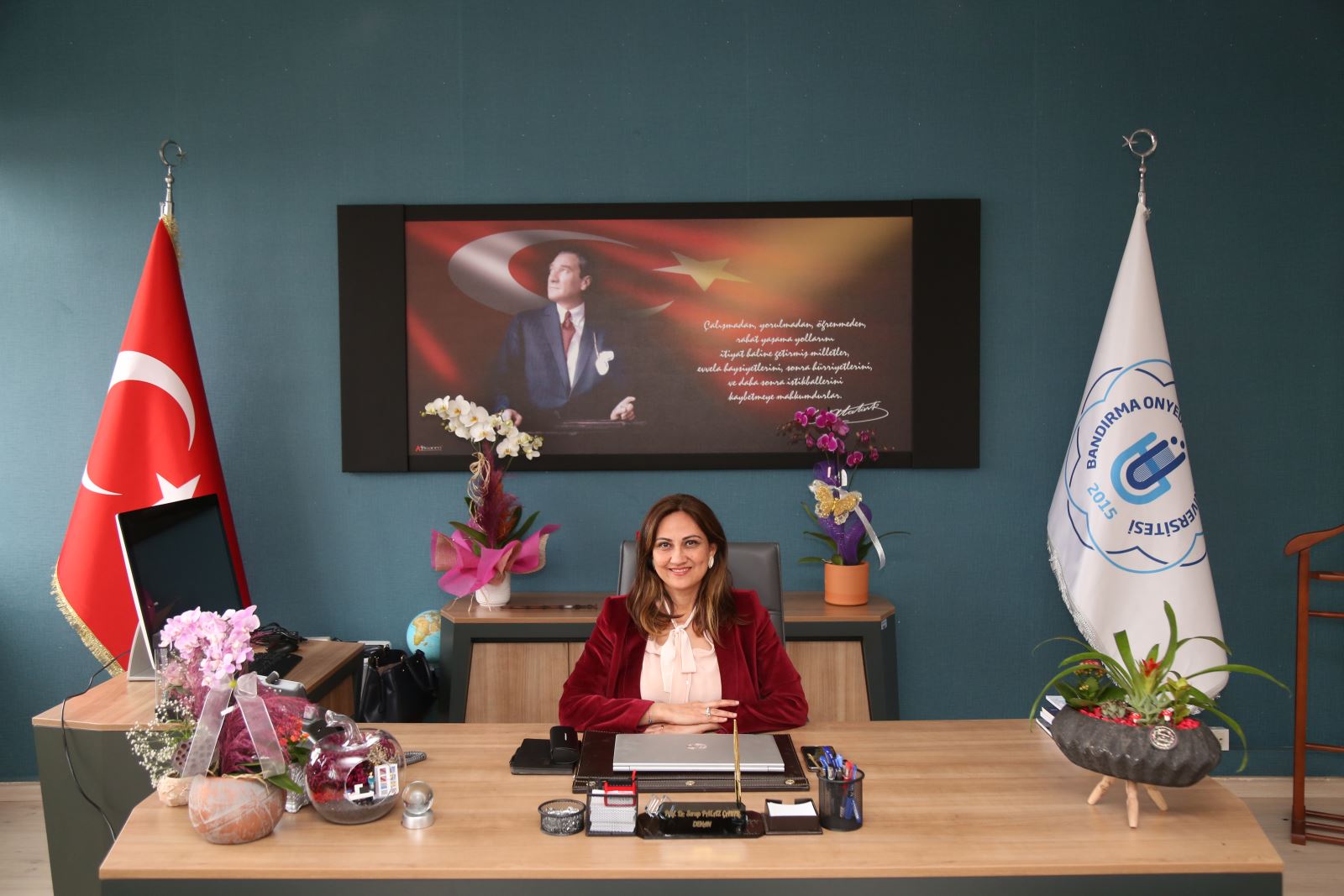 Dear Students;
Welcome to Bandırma Onyedi Eylül University Faculty of Economics and Administrative Sciences.
Bandırma Onyedi Eylül University, one of the youngest and most dynamic universities in Turkey, is also among the leading educational institutions of our country. Our faculty started education with its first students in the 1993-1994 academic year and has a deep-rooted educational experience. As a changing and developing Faculty, our vision is to be an education and research institution that is competent, respected, pioneering and open to cooperation at the national and international level.
Currently,
Labor Economics and Industrial Relations,
Econometrics,
Economy,
Business Administration,
Public Finance,
Political Science and Public Administration,
International Relations
It is an important advantage for our students who will graduate from these fields to have a wide range of work areas related to business life, both in the public and private sectors.
Our university, which adopts the principle of raising qualified individuals for different disciplines in the competitive environment of working life, provides education with its undergraduate and graduate departments operating within the Faculty of Economics and Administrative Sciences and with qualified and experienced teaching staff, each of whom is expert in their own field.
In our faculty, it is aimed to provide our business students with a well-equipped workforce to business life and society, with course contents that will provide students with both theoretical and scientific knowledge and professional qualifications. Efforts are made with our qualified educator staff to bring our students, who are equipped with theoretical and technical knowledge throughout their education life, to a level that will contribute to the economy and production of the region and country within the framework of university-industry cooperation with our stakeholders in the region.
The curricula and contents of our faculty are updated in accordance with today's conditions. There is an opportunity to access the course programs and their contents from the department web pages. Easy access to information is provided with a strong electronic database that can support research students and a large library. The management staff has a management and innovative perspective that supports the pursuit of quality in education. Our students are provided with the opportunity to exchange students at different universities by participating in national and international exchange programs. In this way, the personal and academic development of students is supported.
On the other hand, the geopolitical location of our university; It provides a significant advantage in terms of accessibility to the career opportunities of our potential graduates with the ease of transportation to metropolitan cities such as Istanbul, Bursa and Izmir, which it is close to. There are employment opportunities after graduation with many businesses operating in sectors such as industry, tourism and agriculture in the region.
Bandırma Onyedi Eylül University, which offers rich alternatives in social, geographical, touristic and cultural terms, is an important center where students can spend their time with Gönen spa tourism, Manyas Bird Sanctuary, Kyzikos ancient city, Kapıdağ peninsula hiking and camping area, as well as Erdek sea tourism centers. .
In addition, our students will be able to take part in different sports fields such as football, basketball, volleyball, table tennis and judo at our university. In addition, there are club opportunities where they can participate in scientific, social and cultural activities.
The Faculty of Economics and Administrative Sciences strives to train economists, managers, managers and politicians who have communication skills, have social responsibility awareness, are disciplined, equipped, knowledgeable and versatile, who will take on very important tasks in working life.
I invite you to get to know our university and our faculty closely and wish you success in your education life that will enable you to reach your dreams and goals regarding your business life.
Prof. Dr. Serap PALAZ
Dean